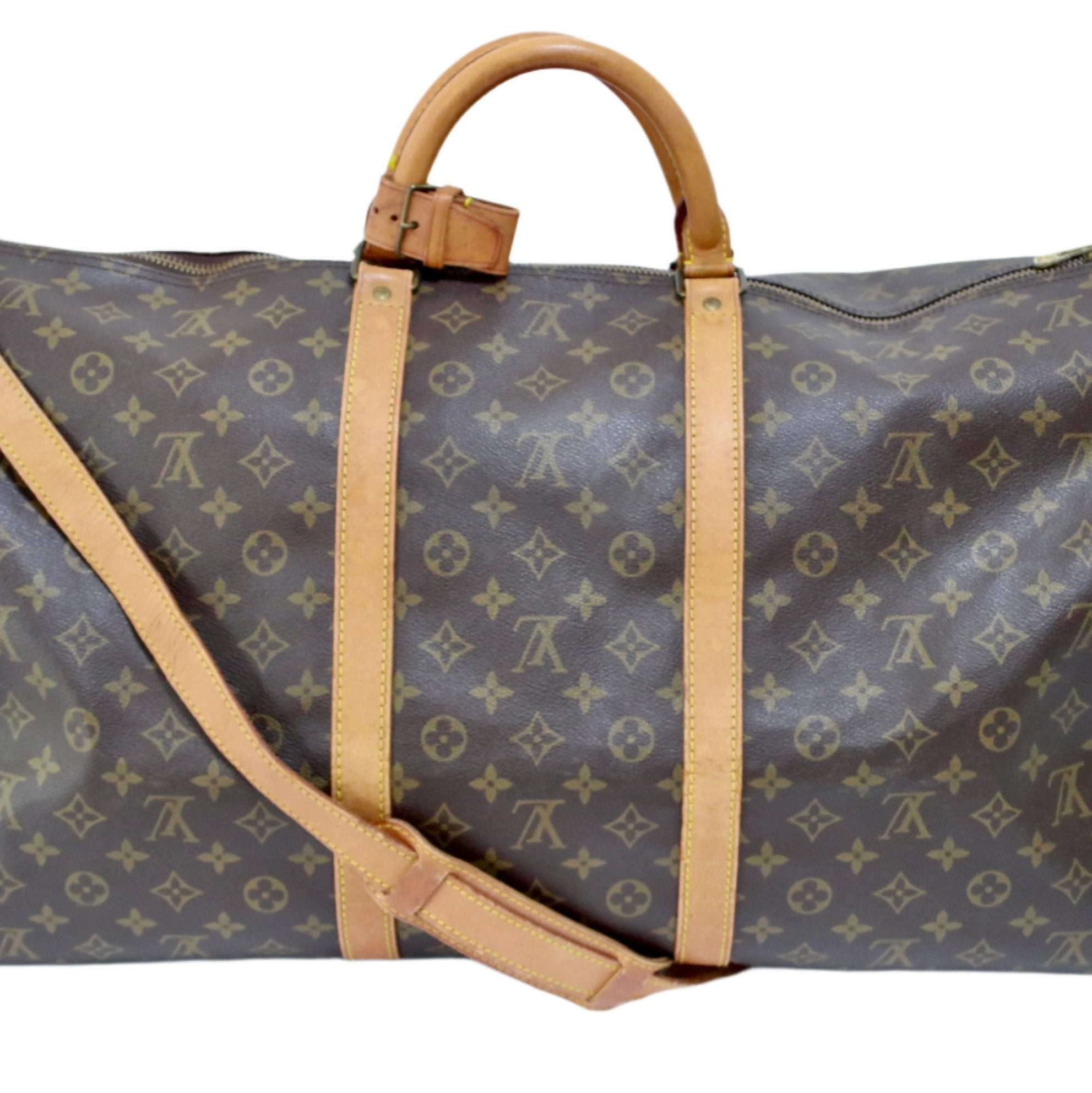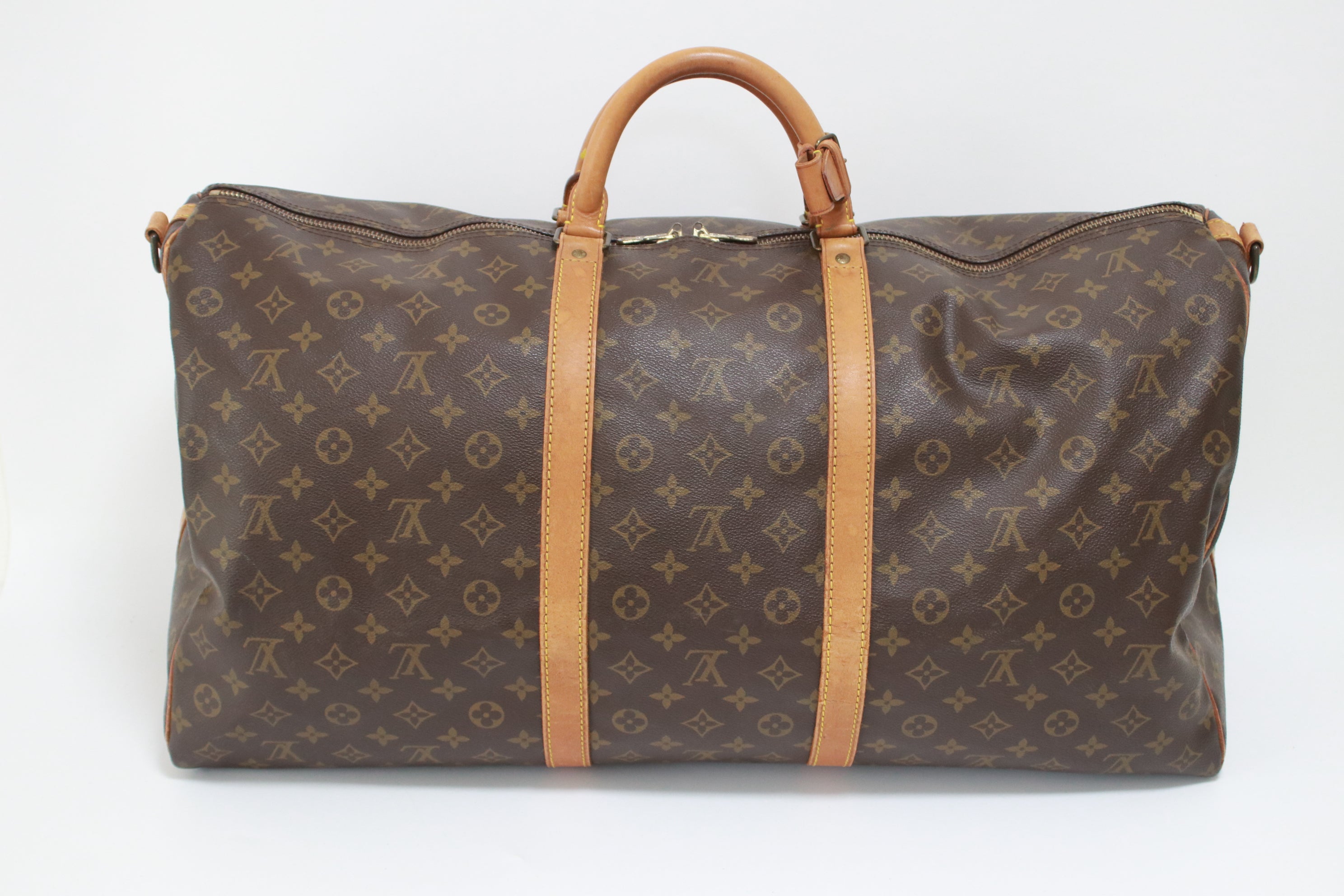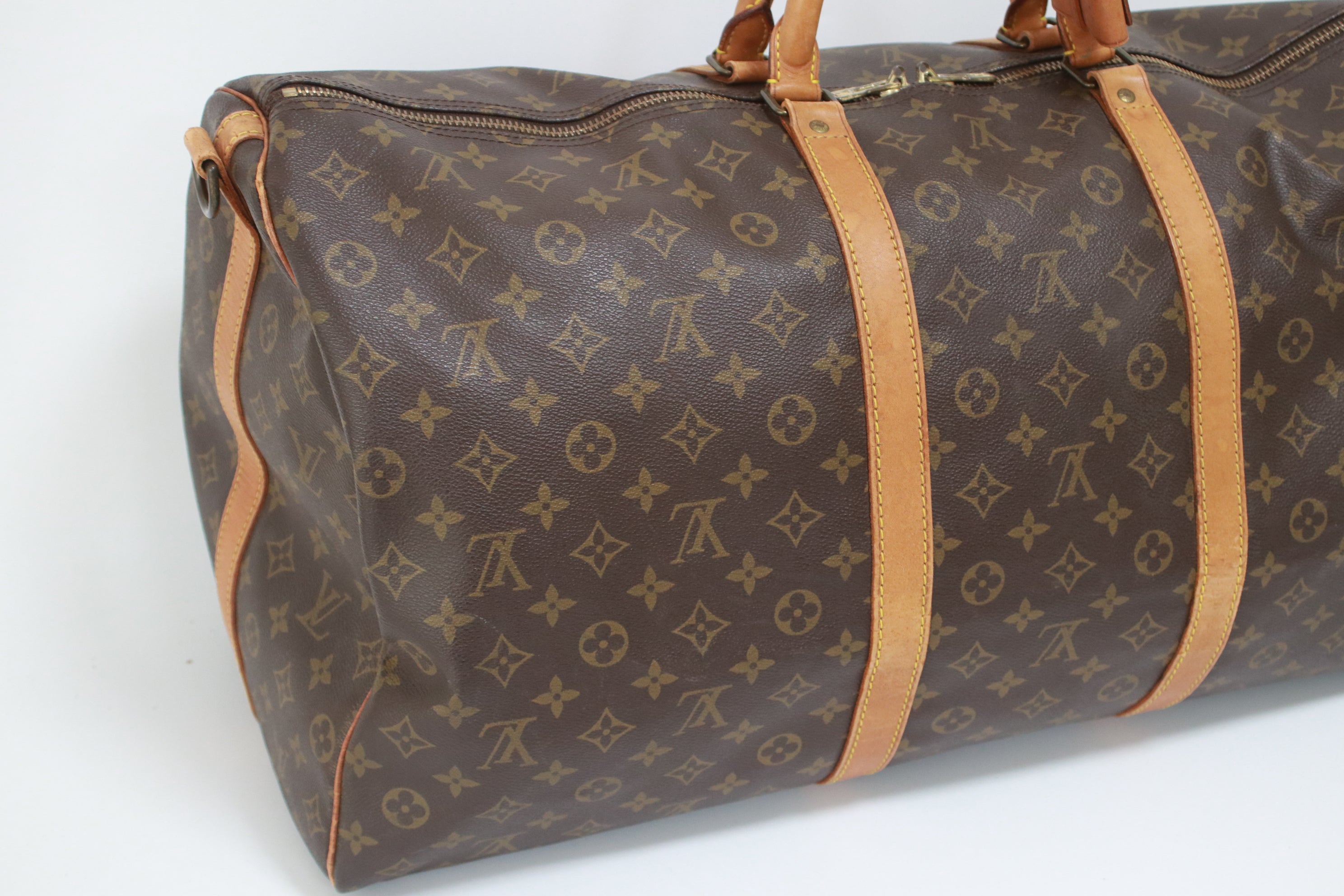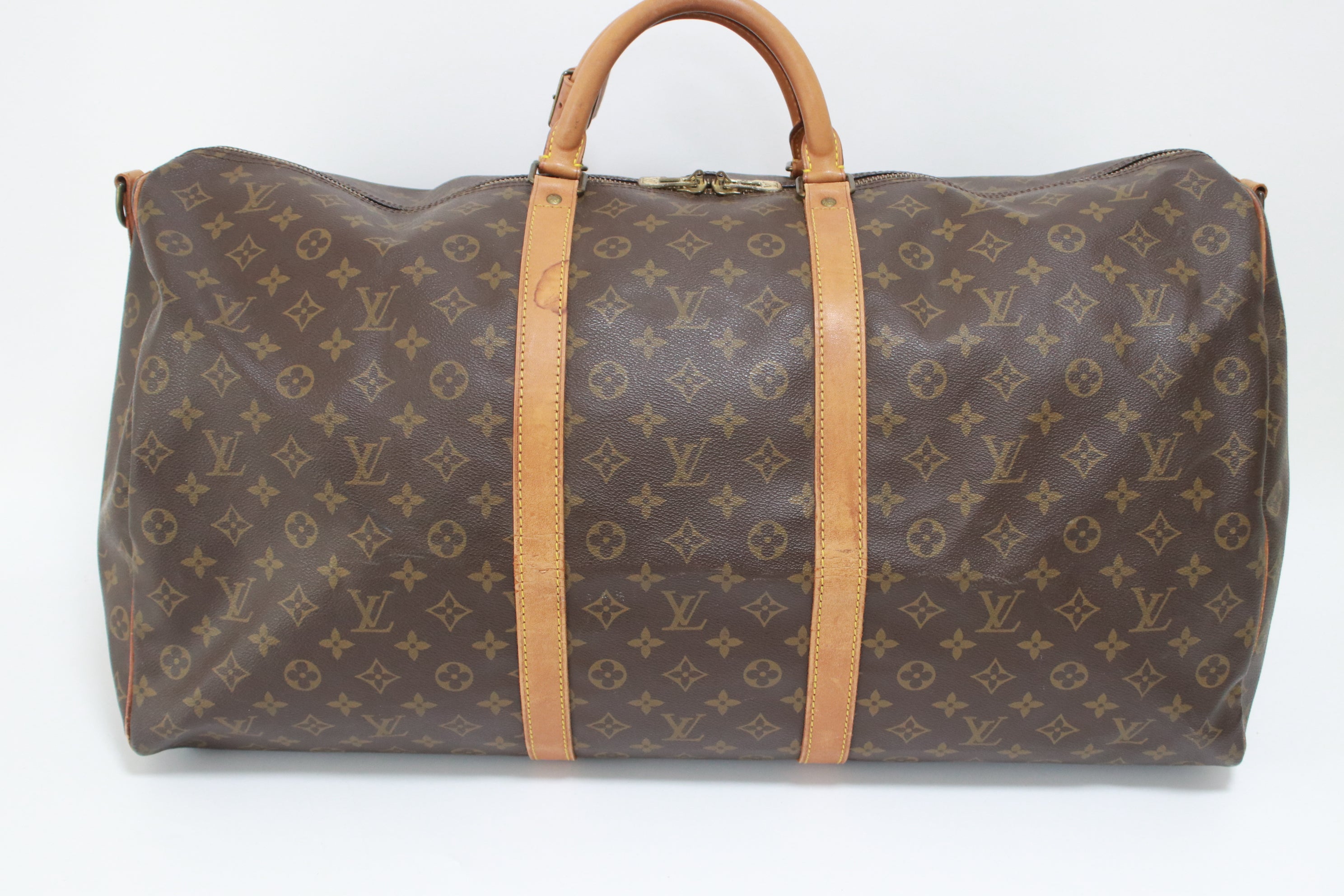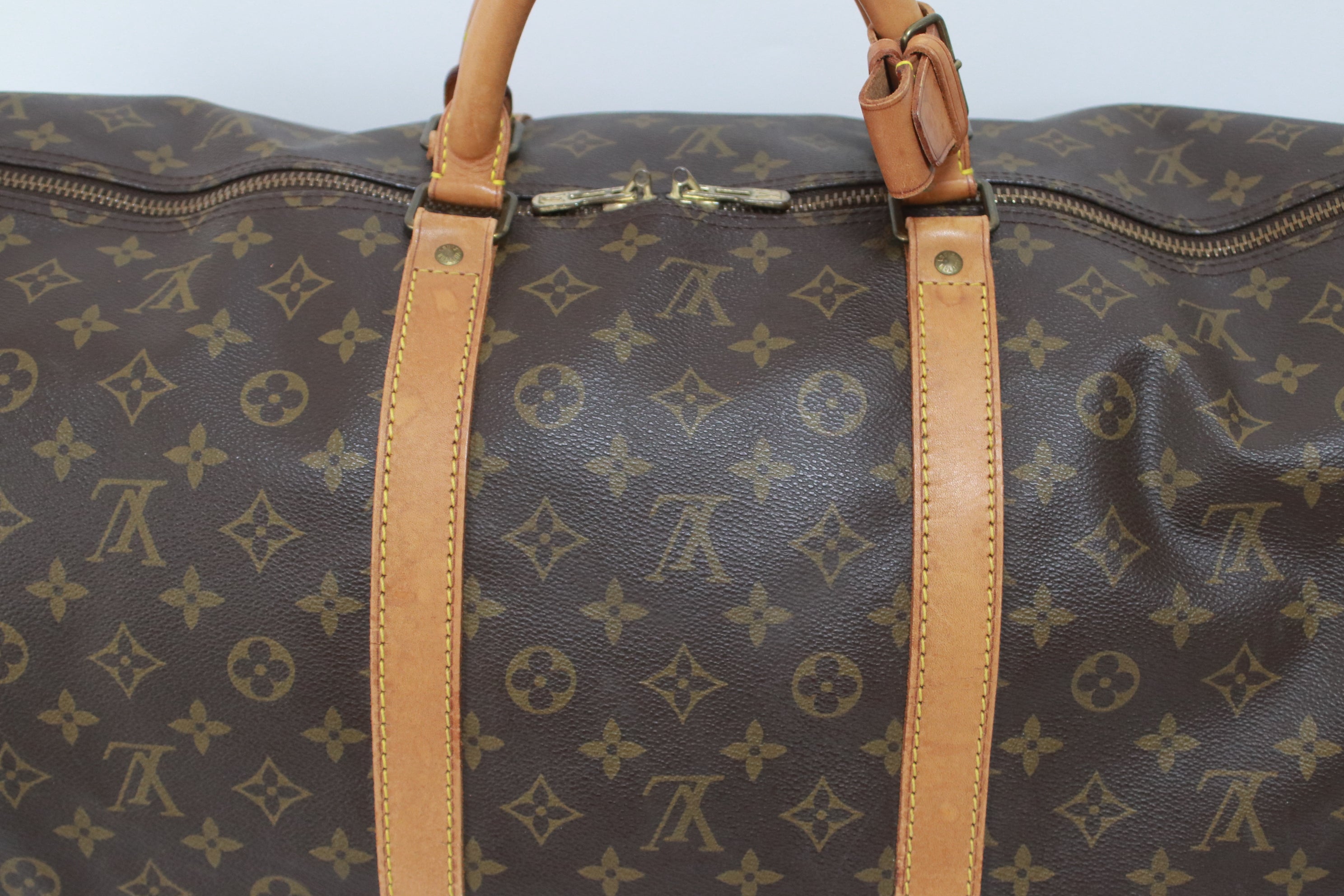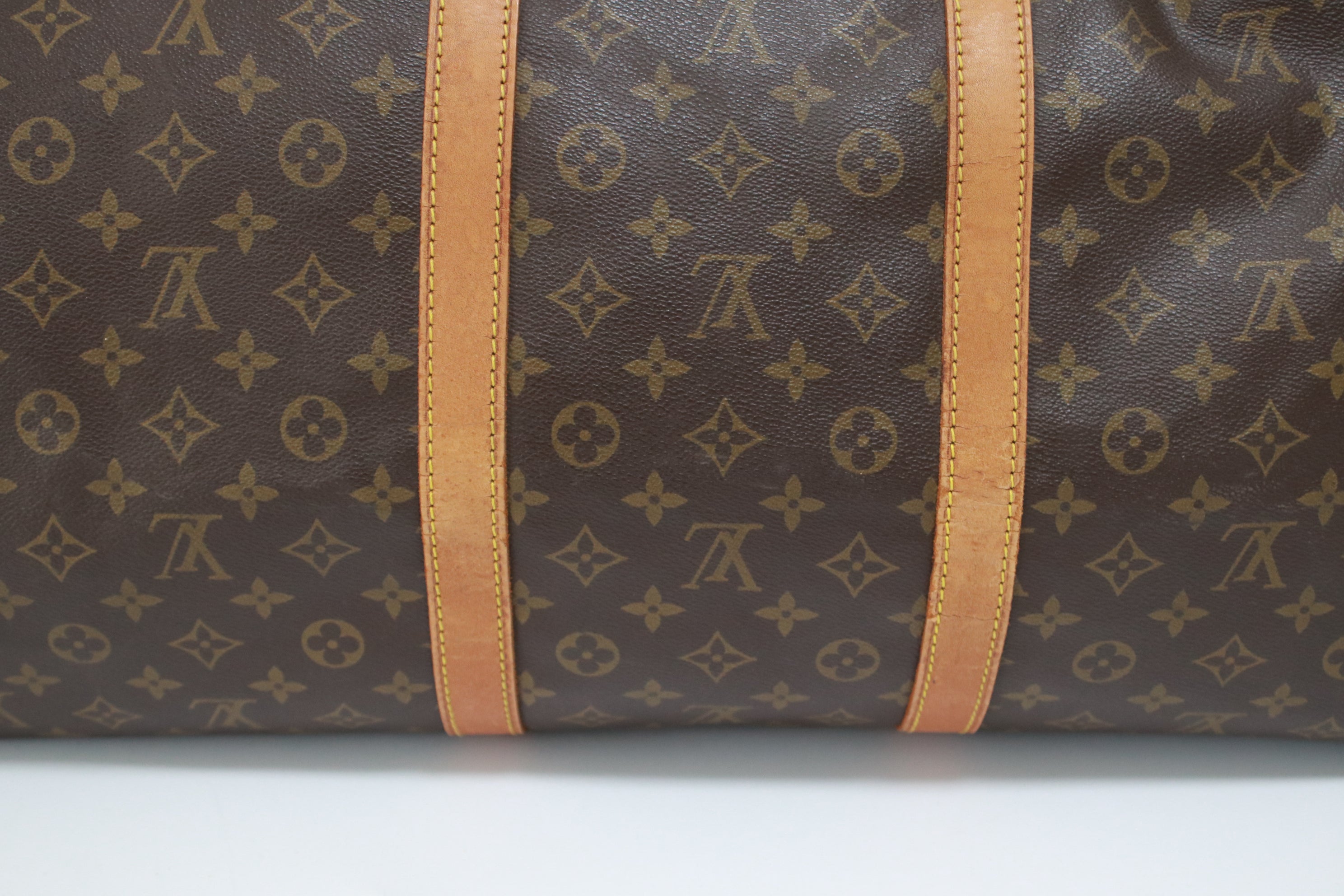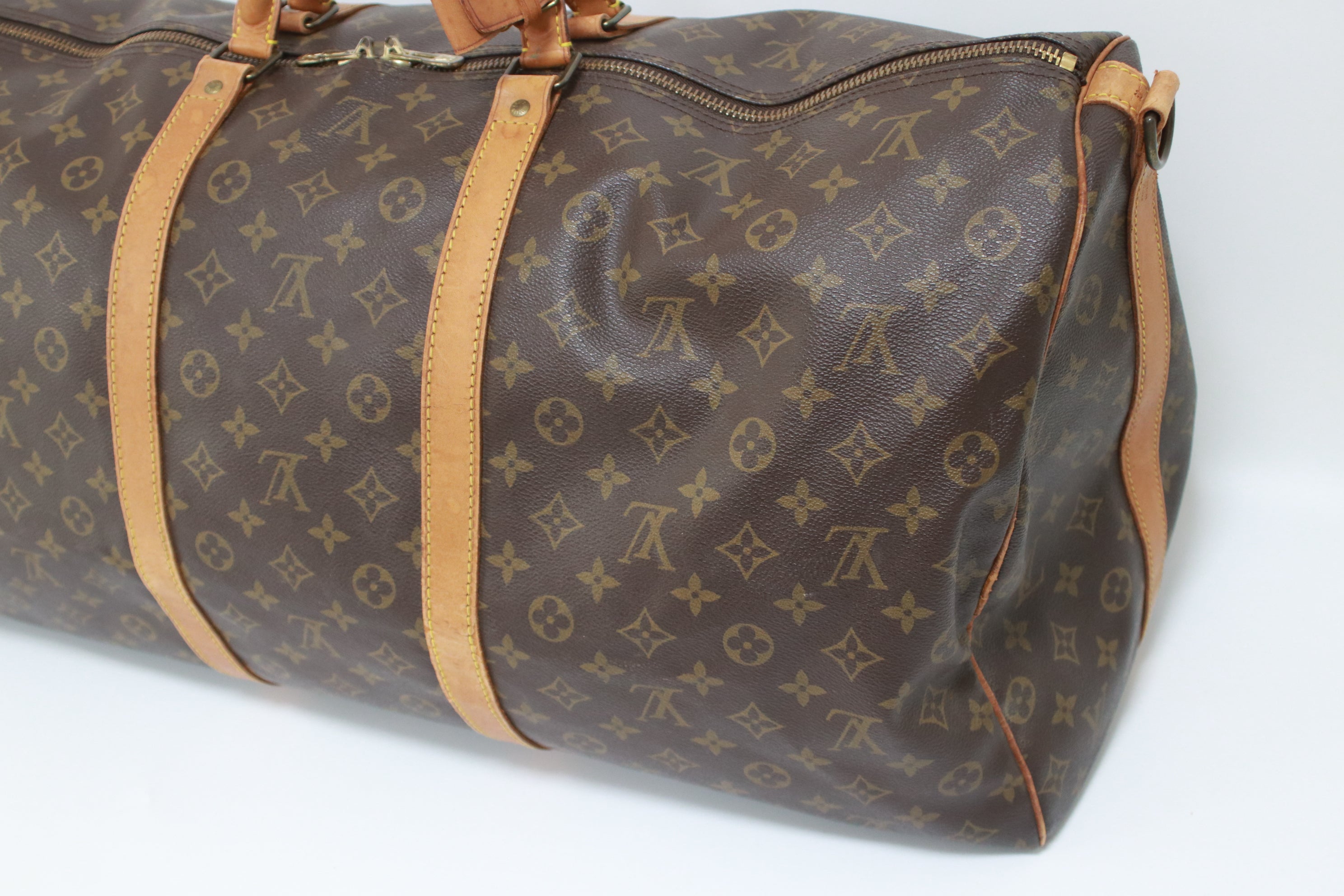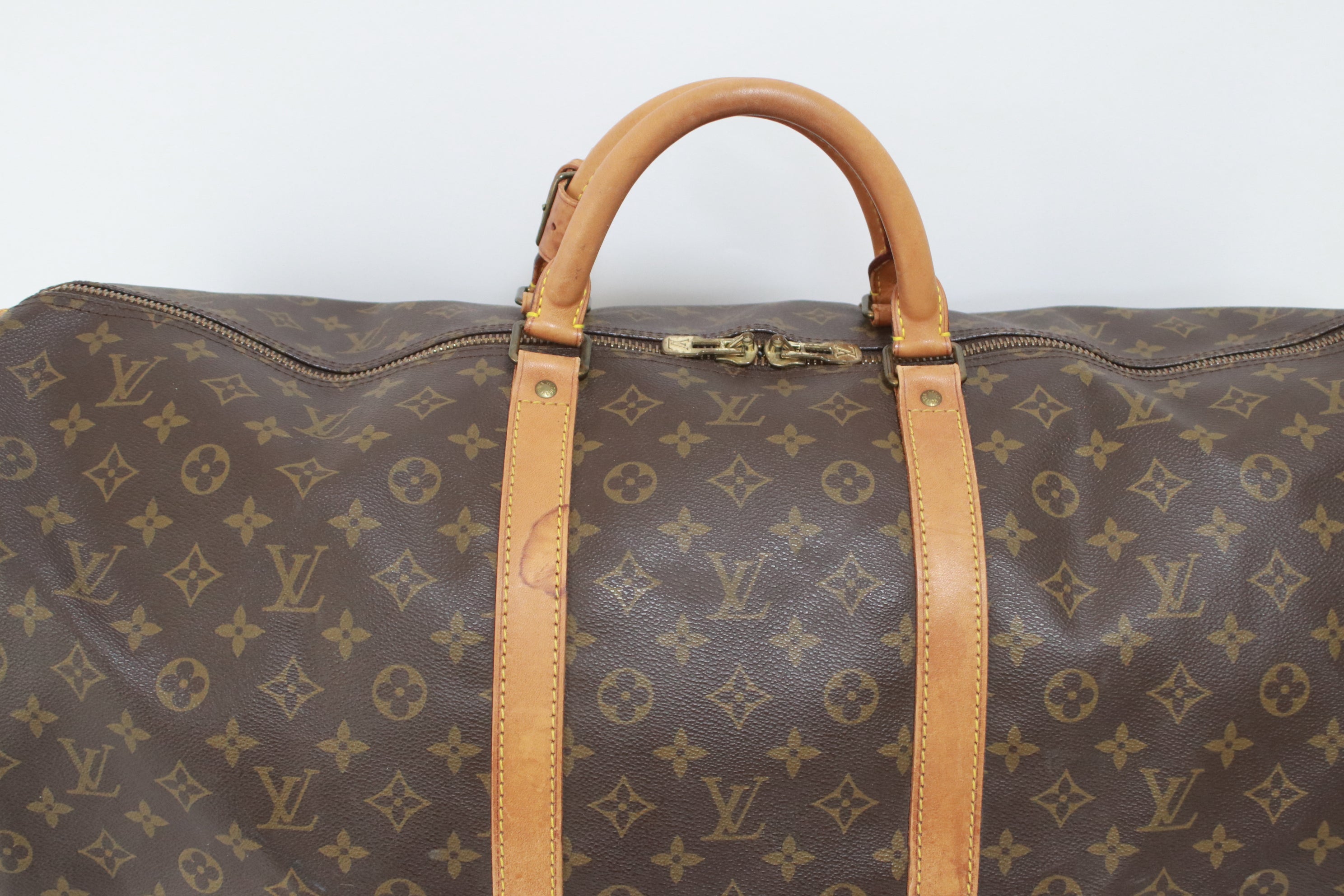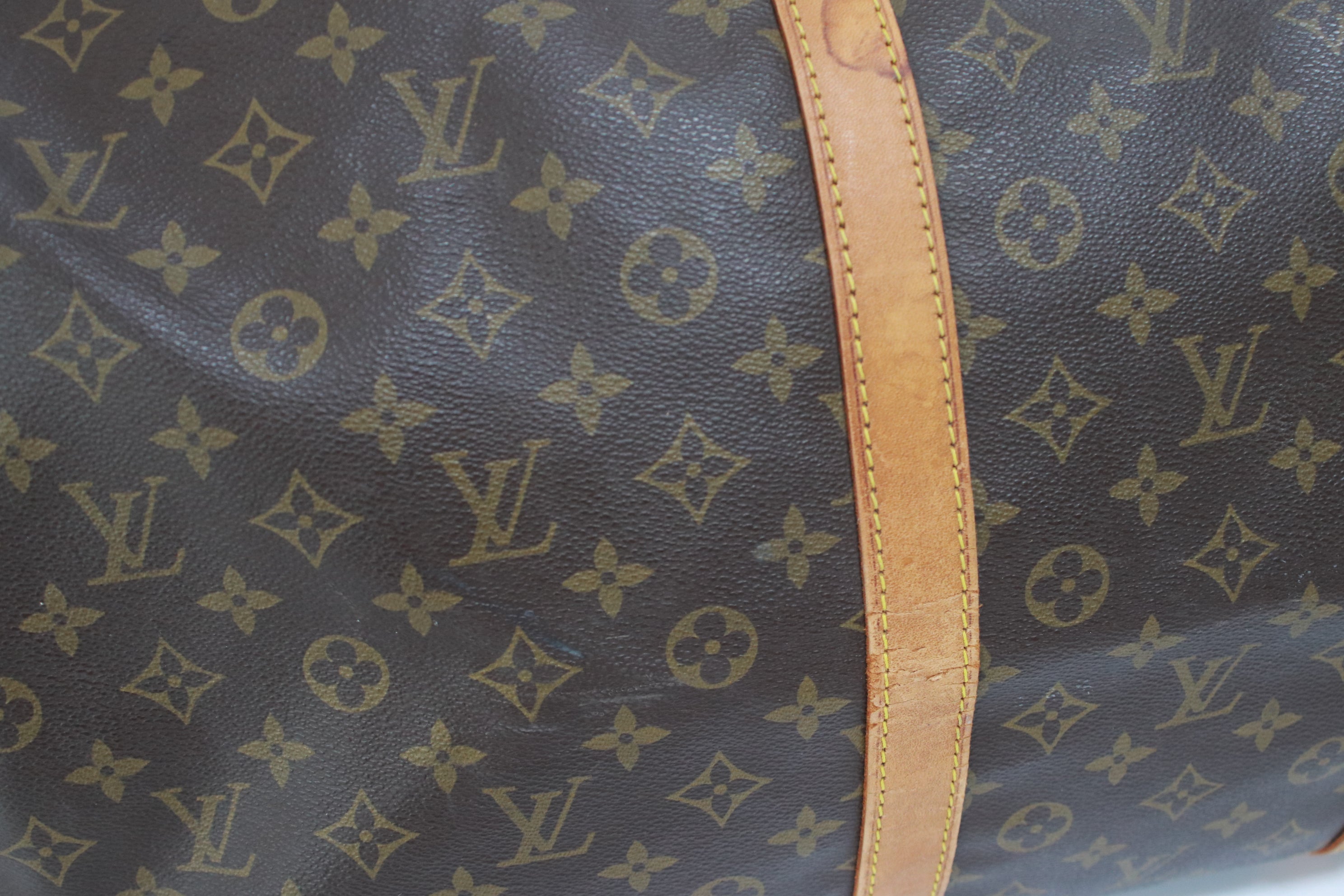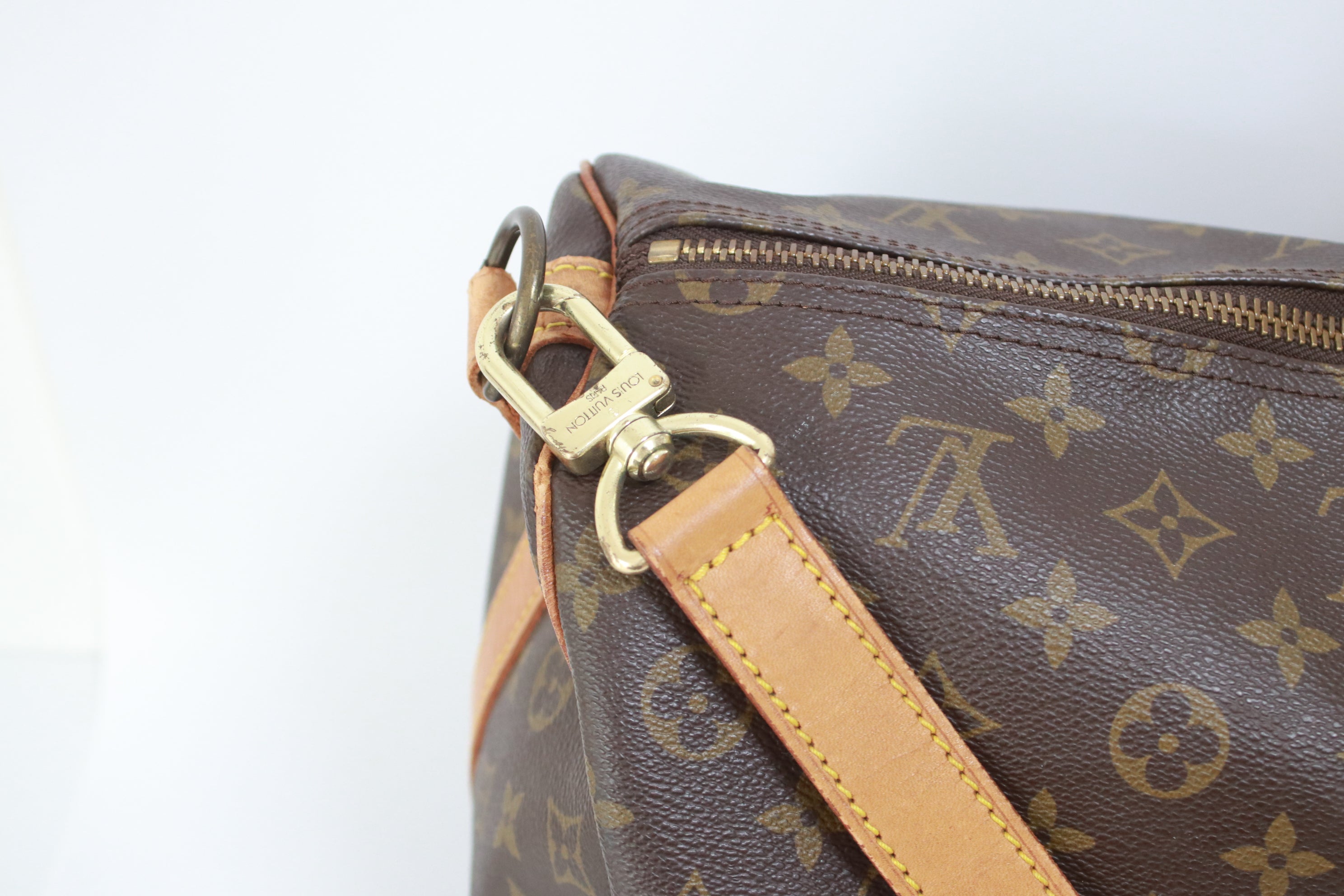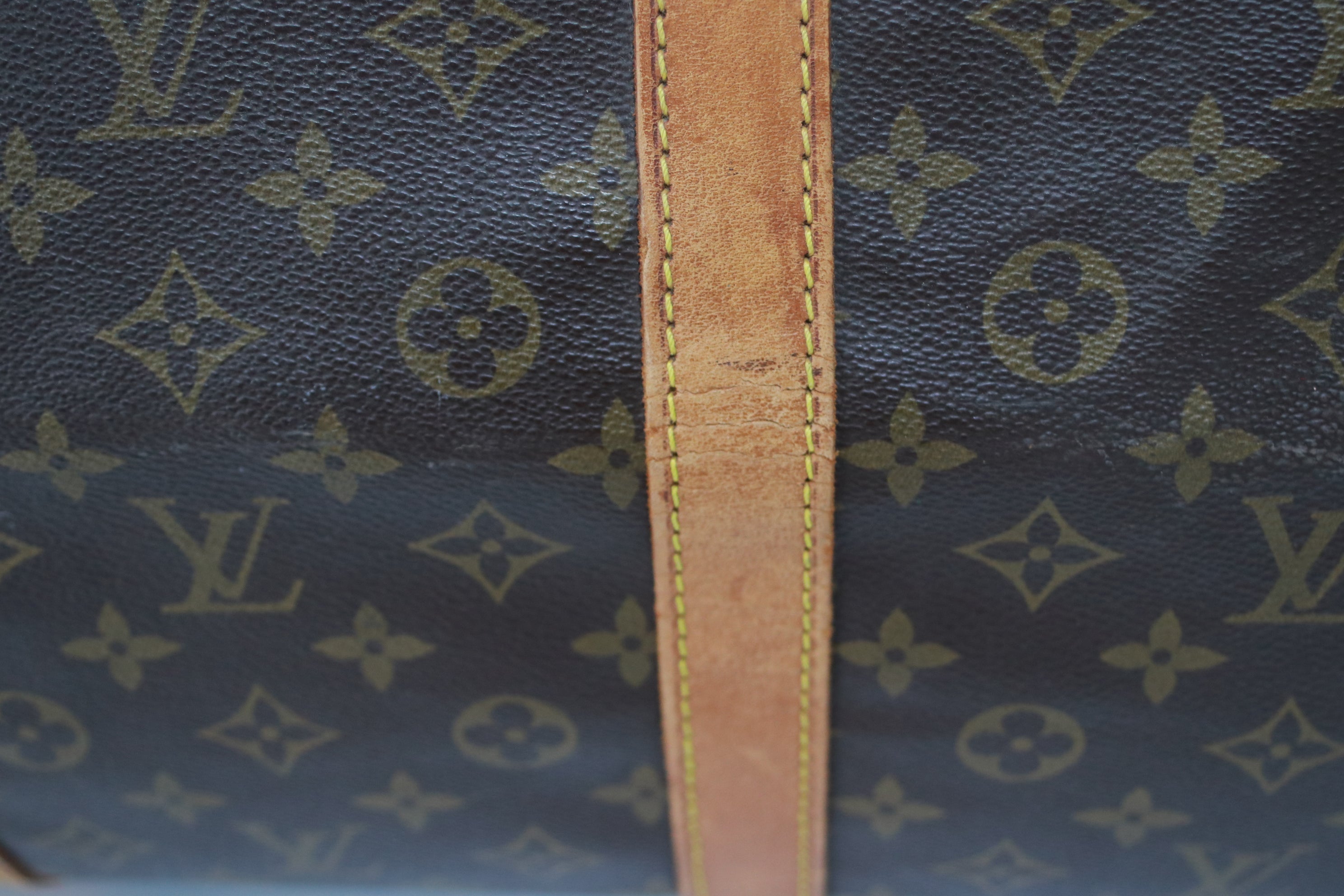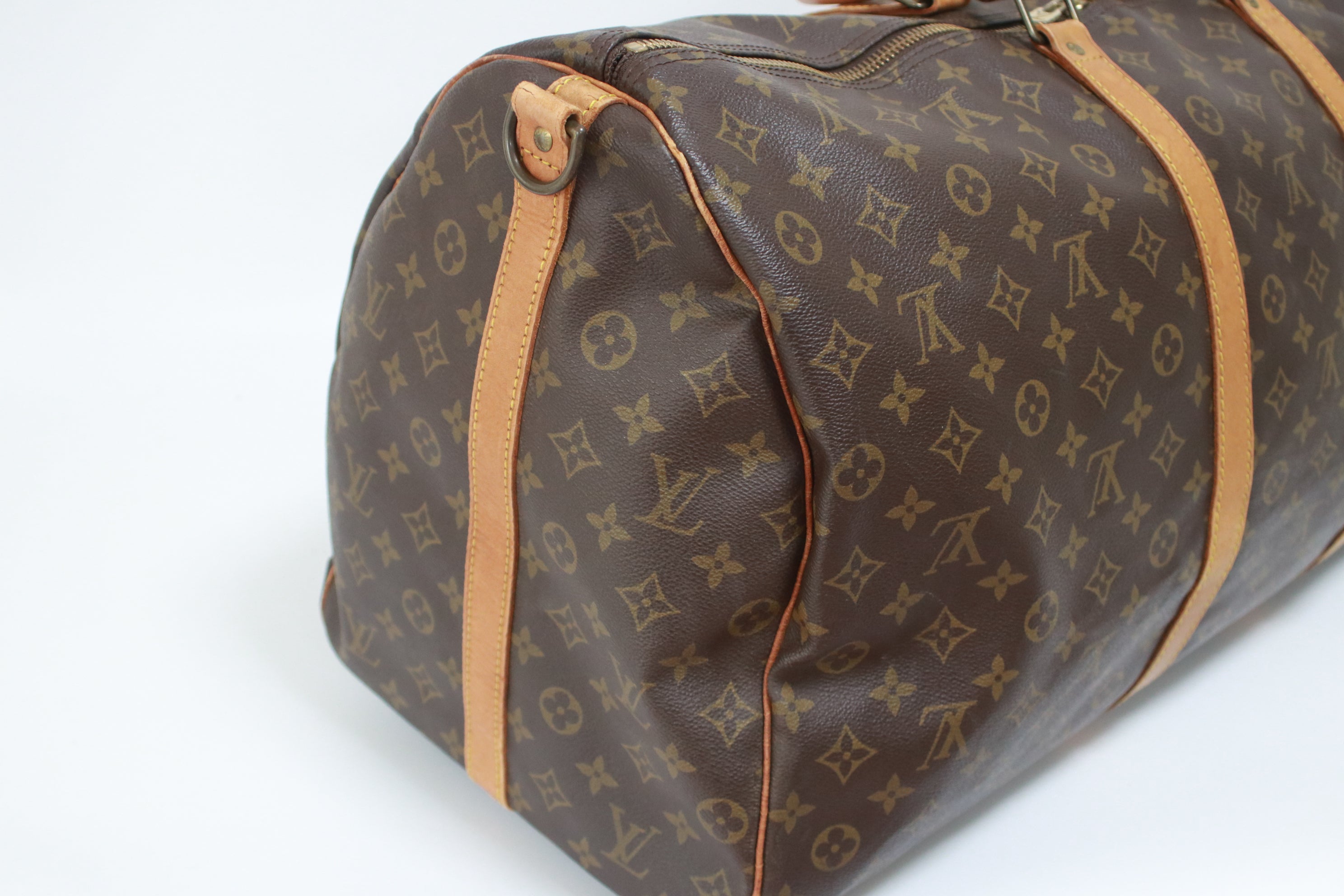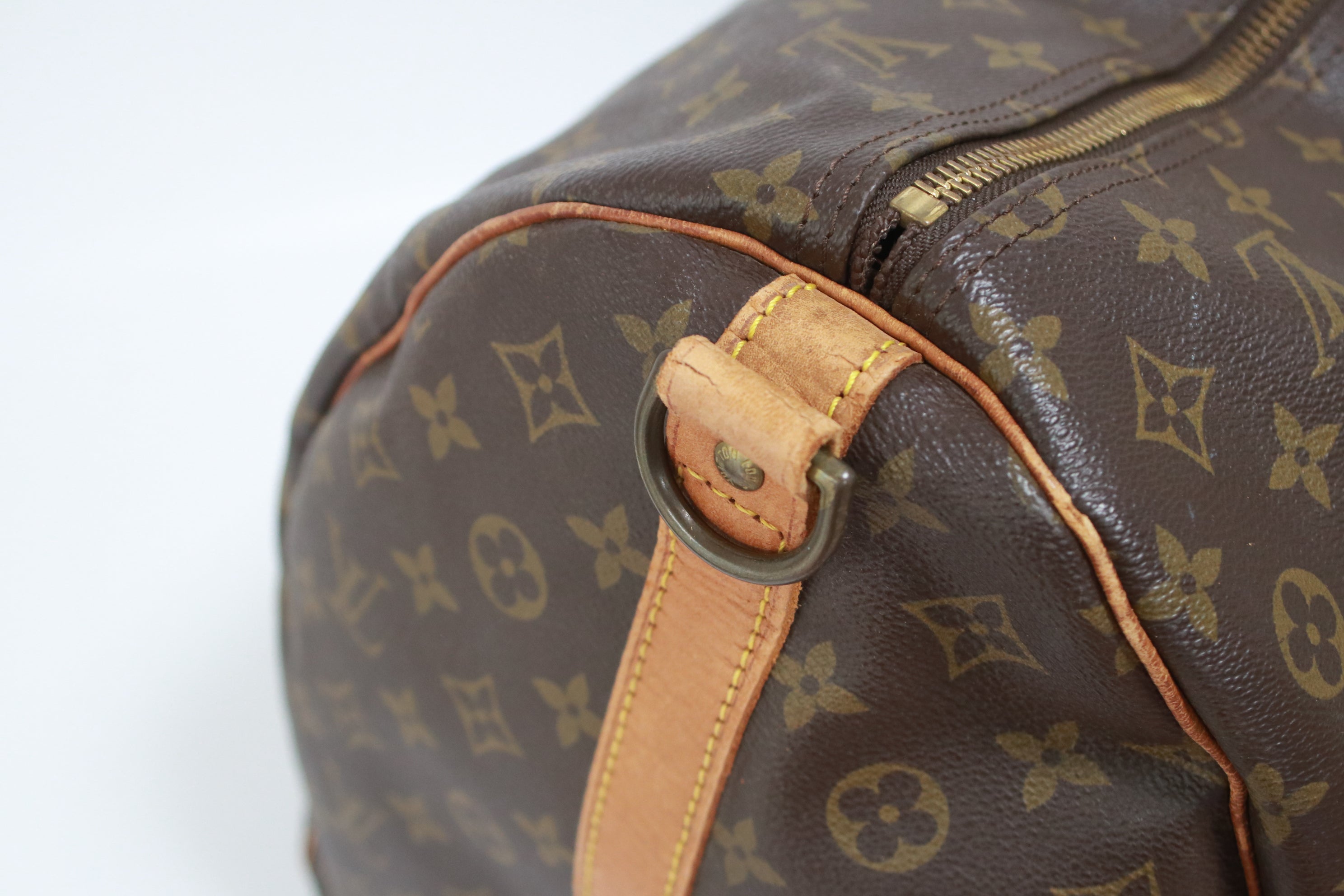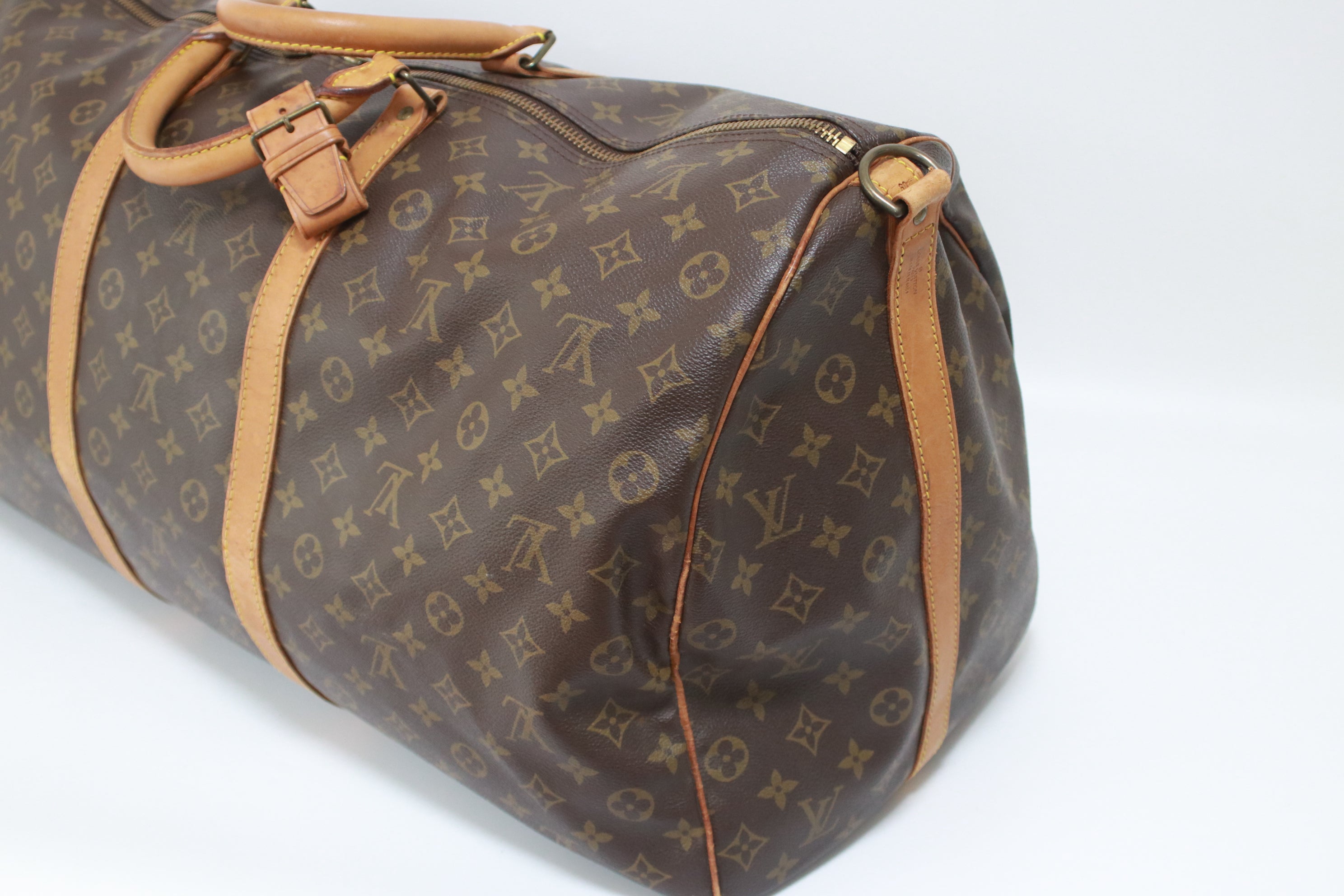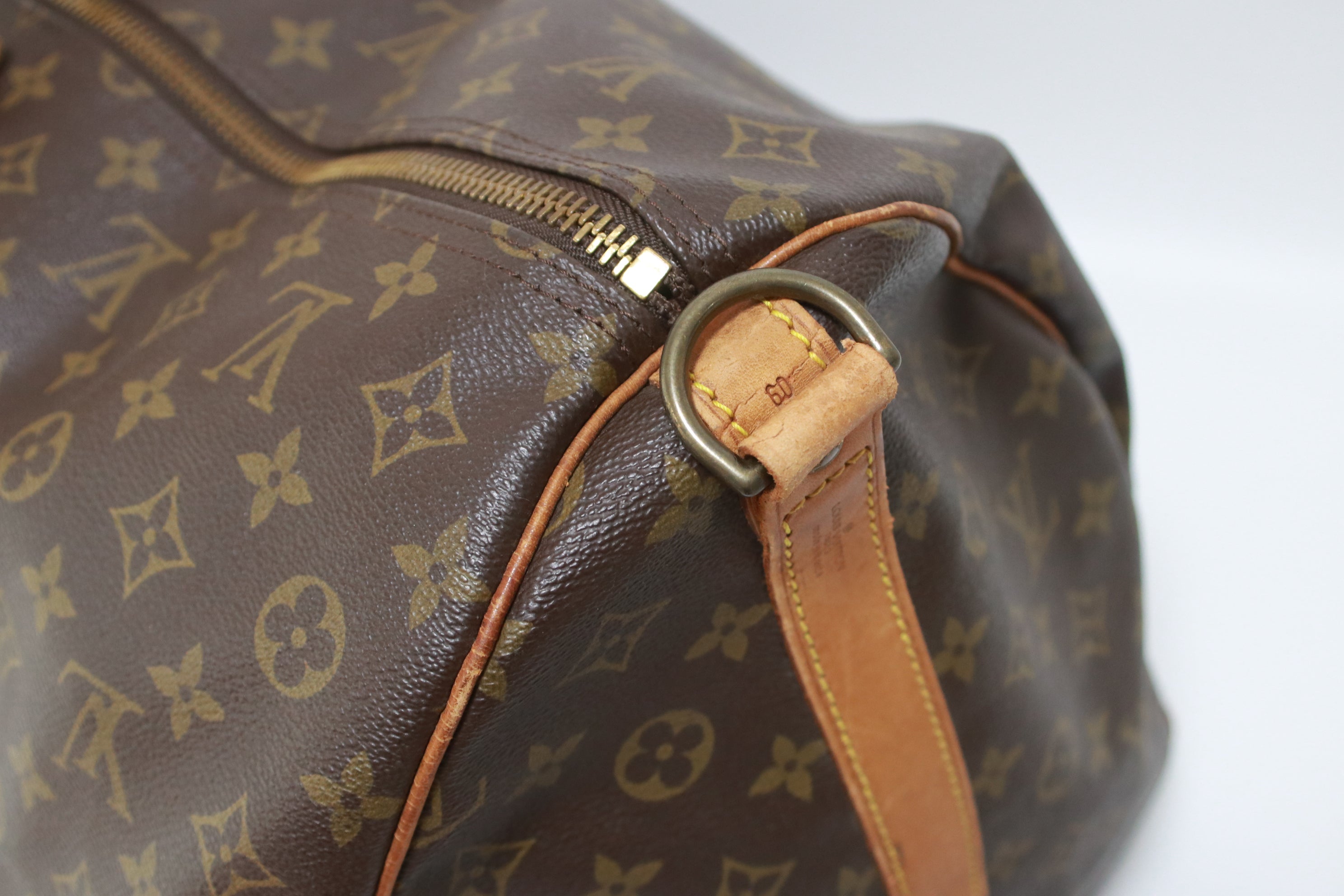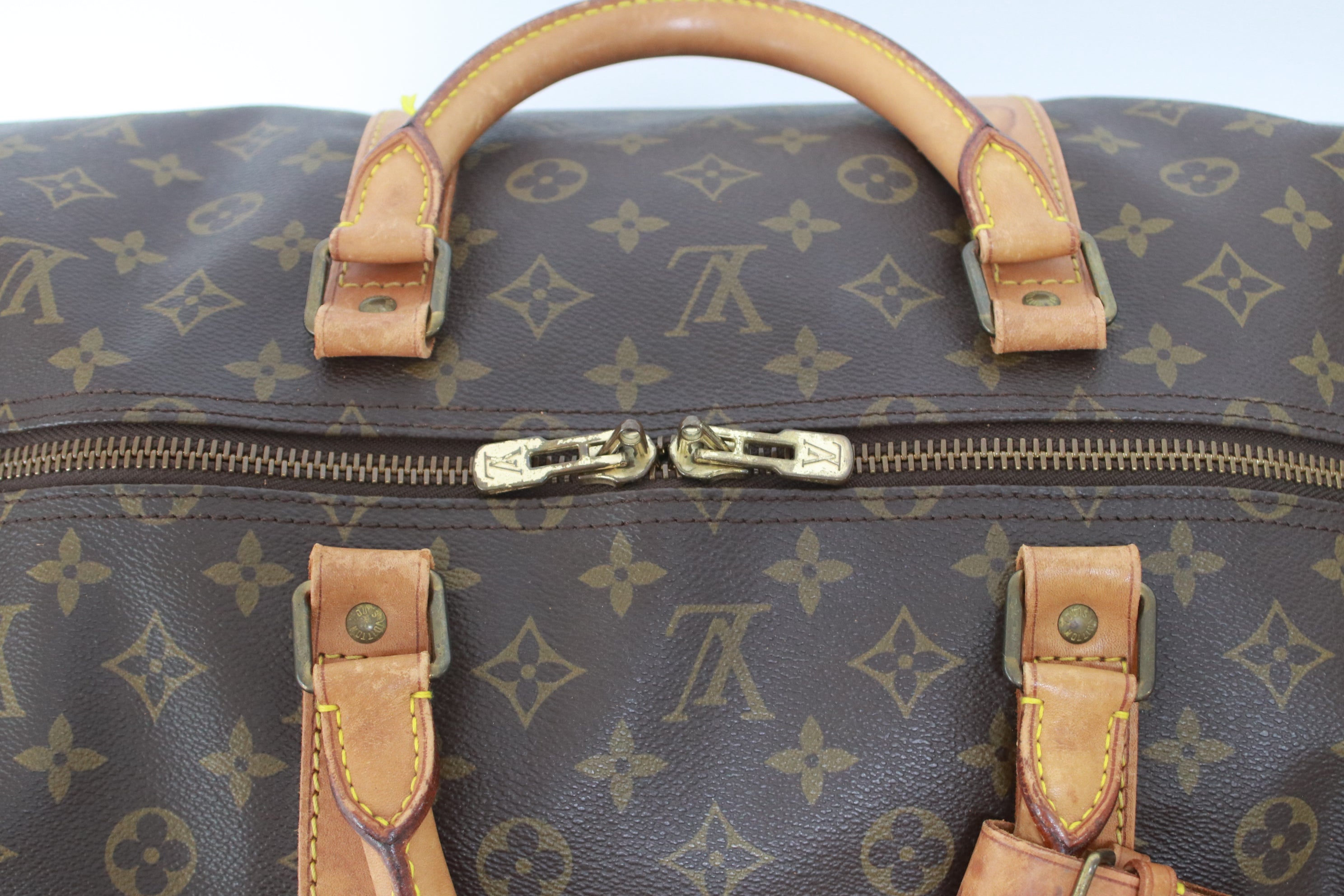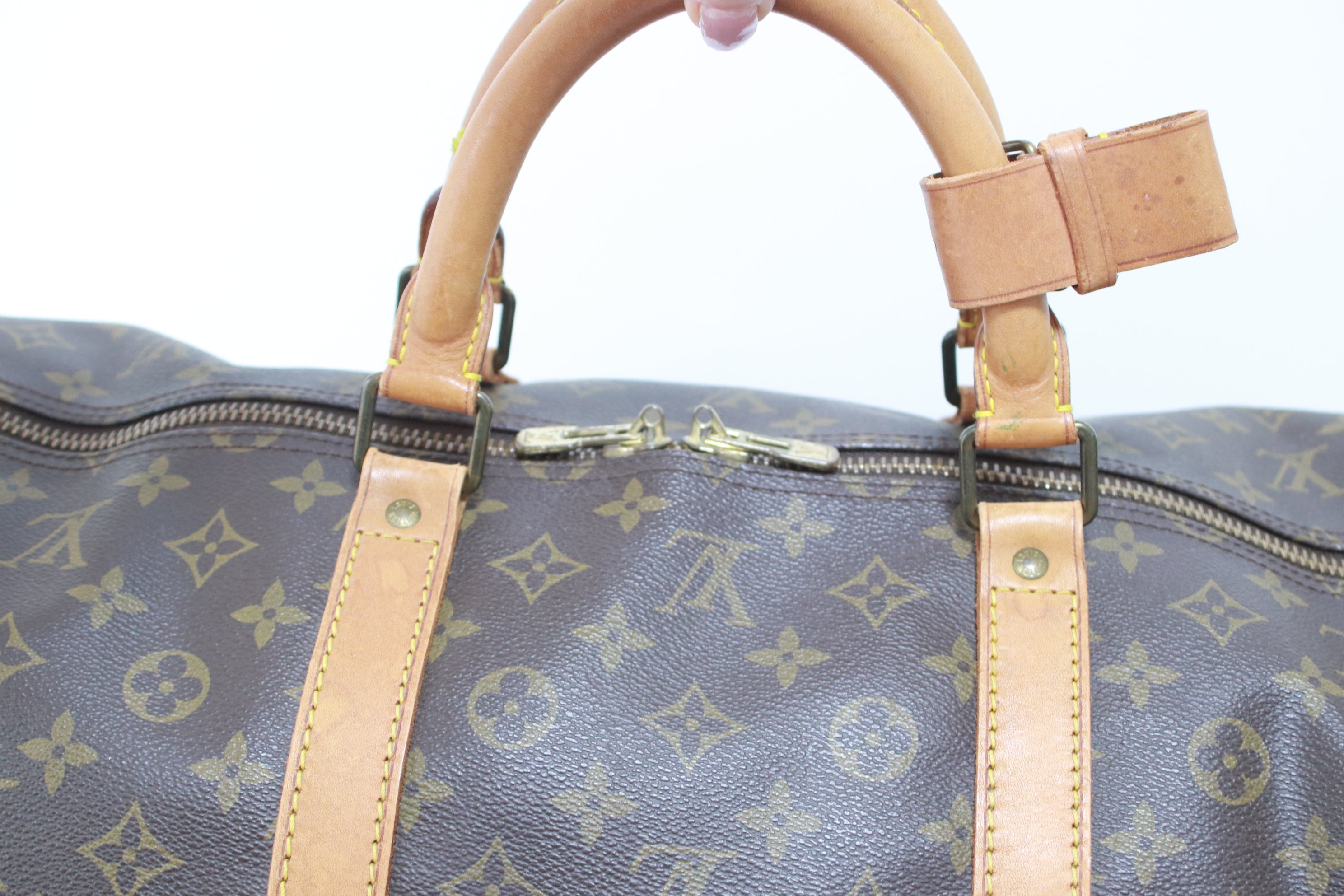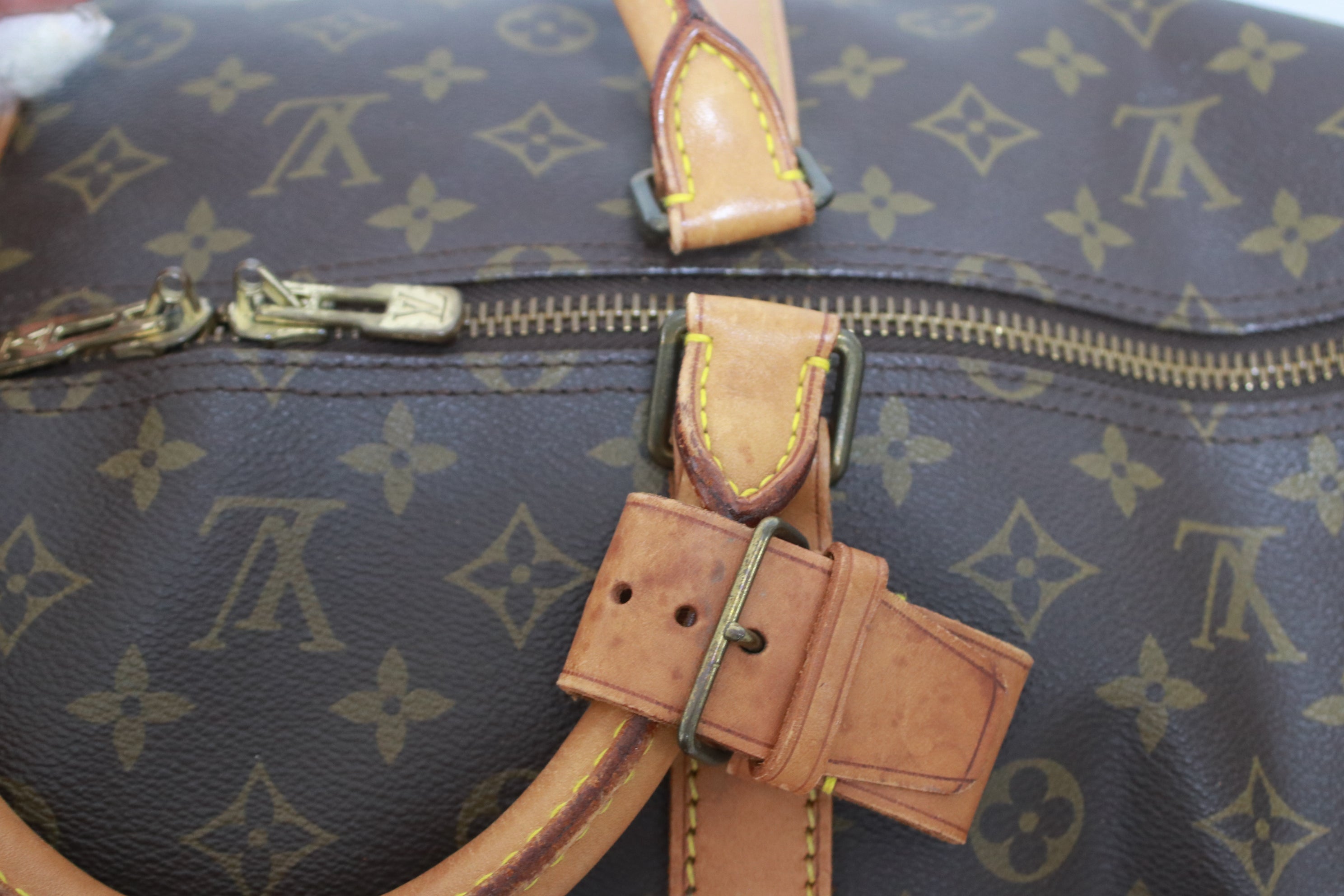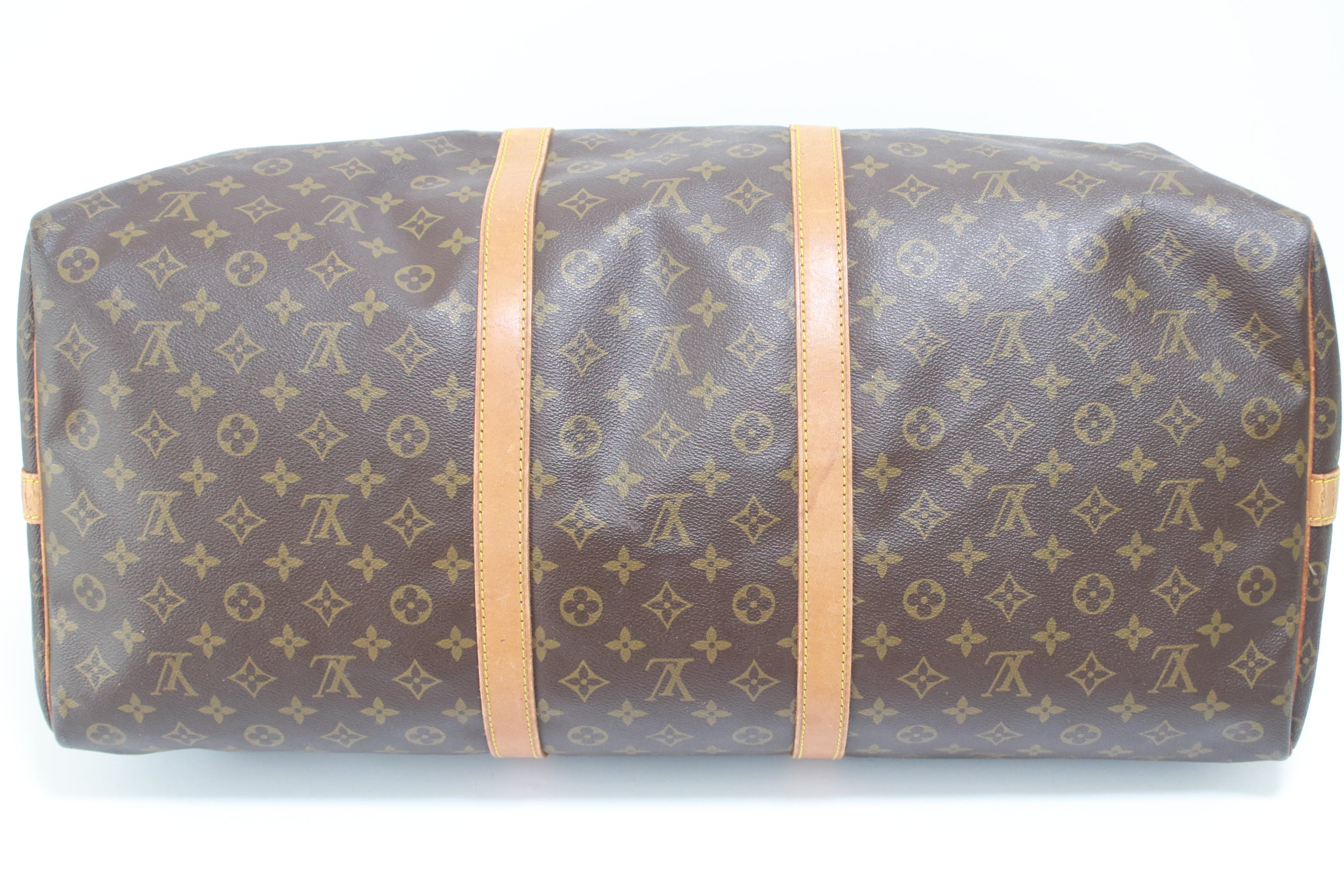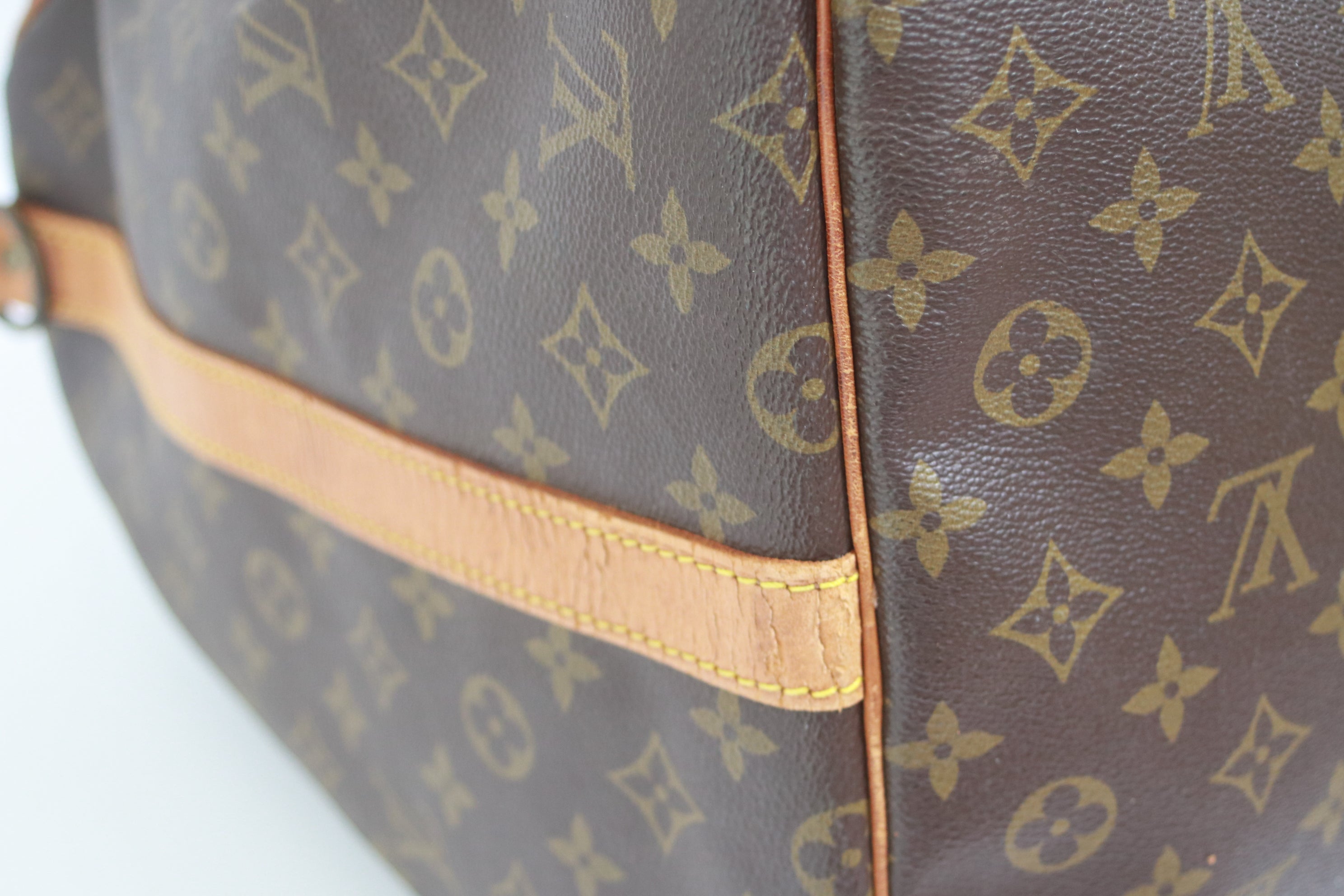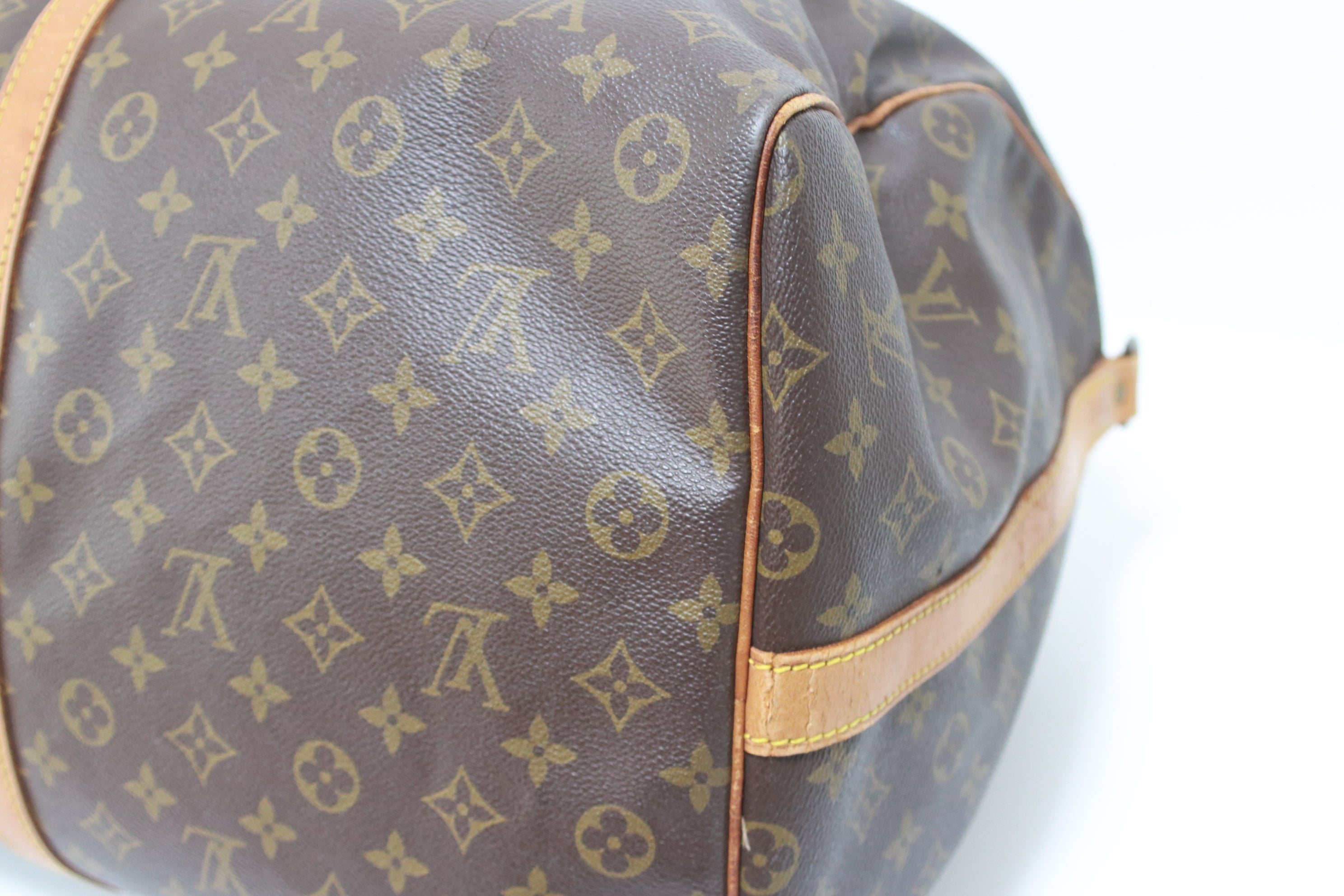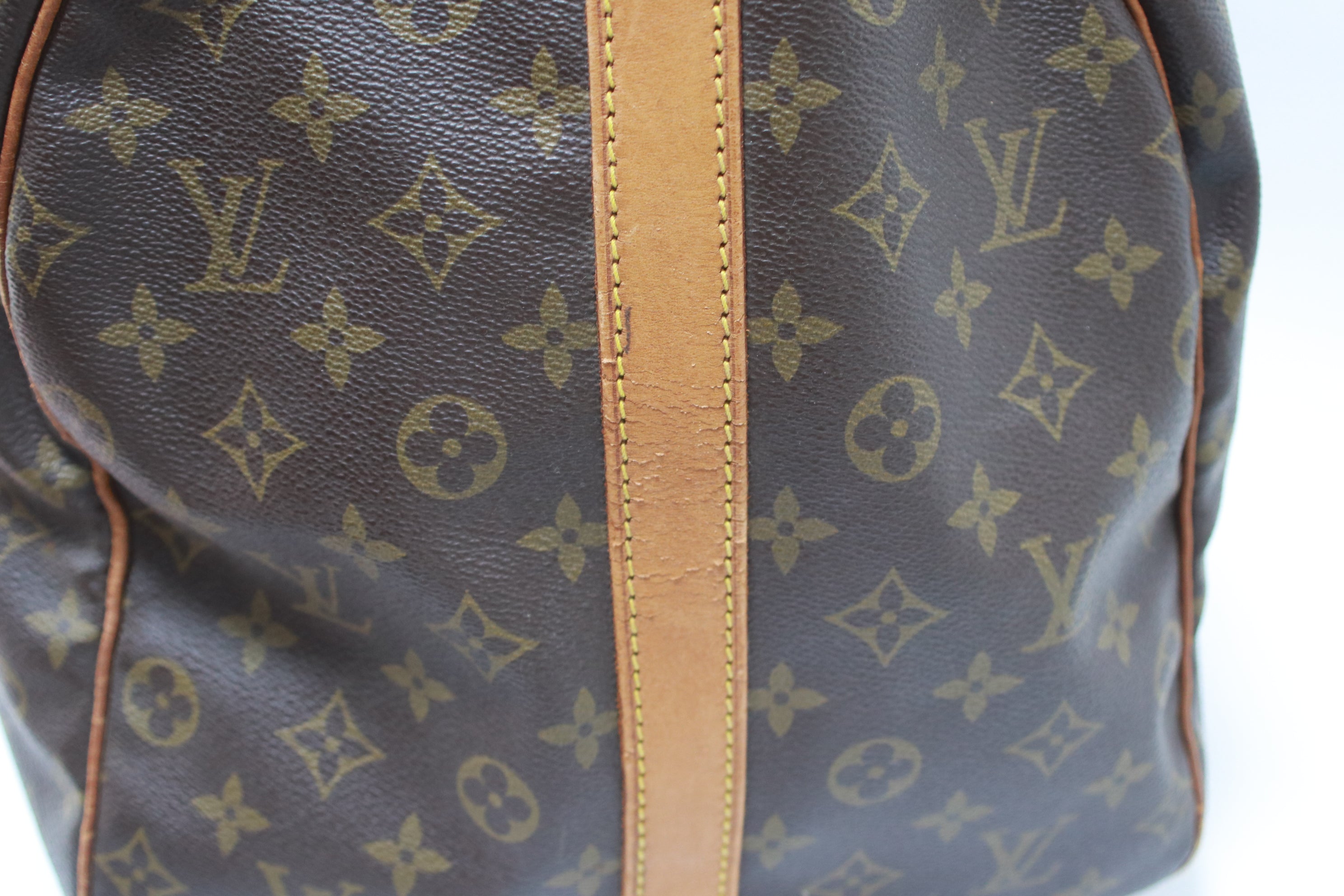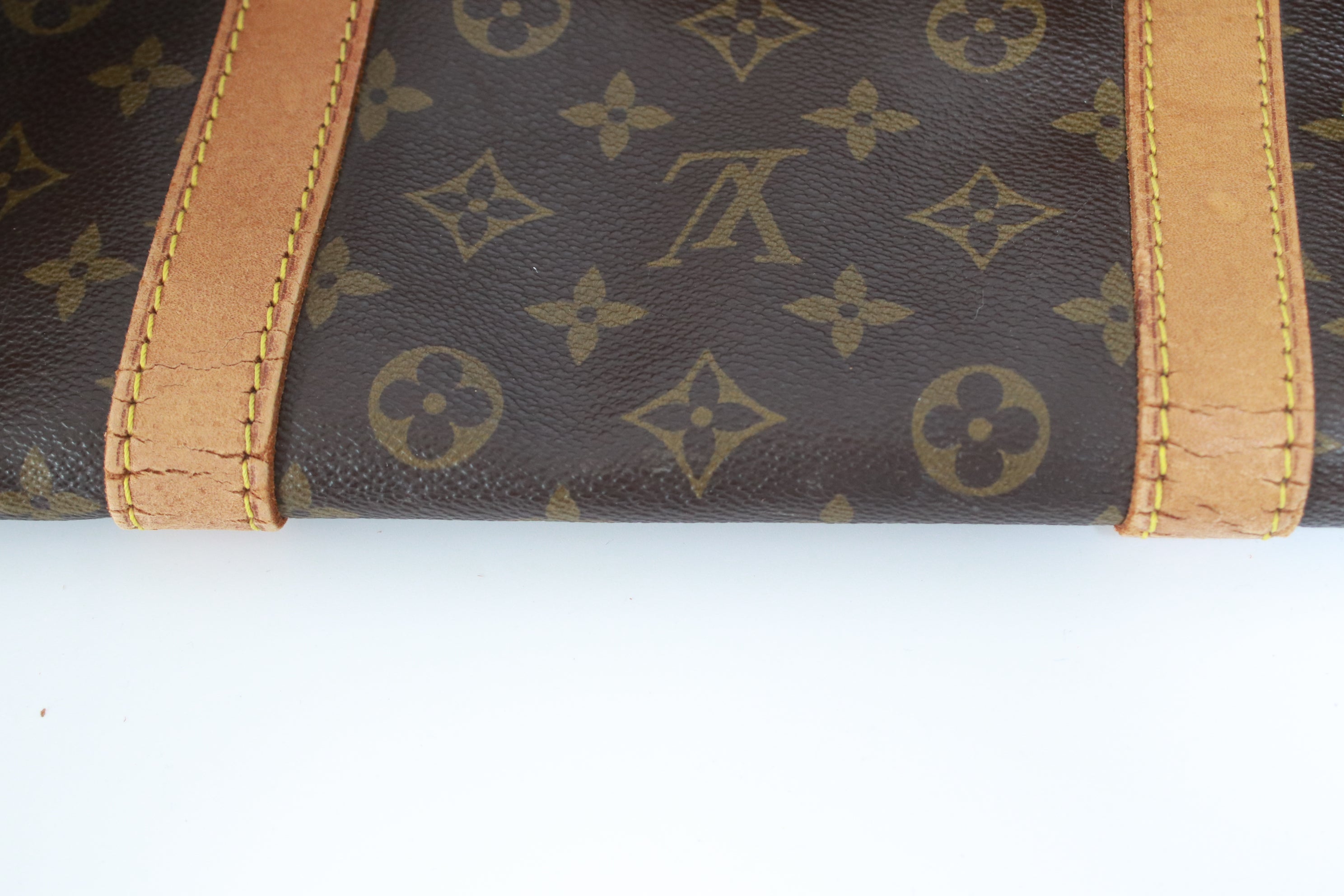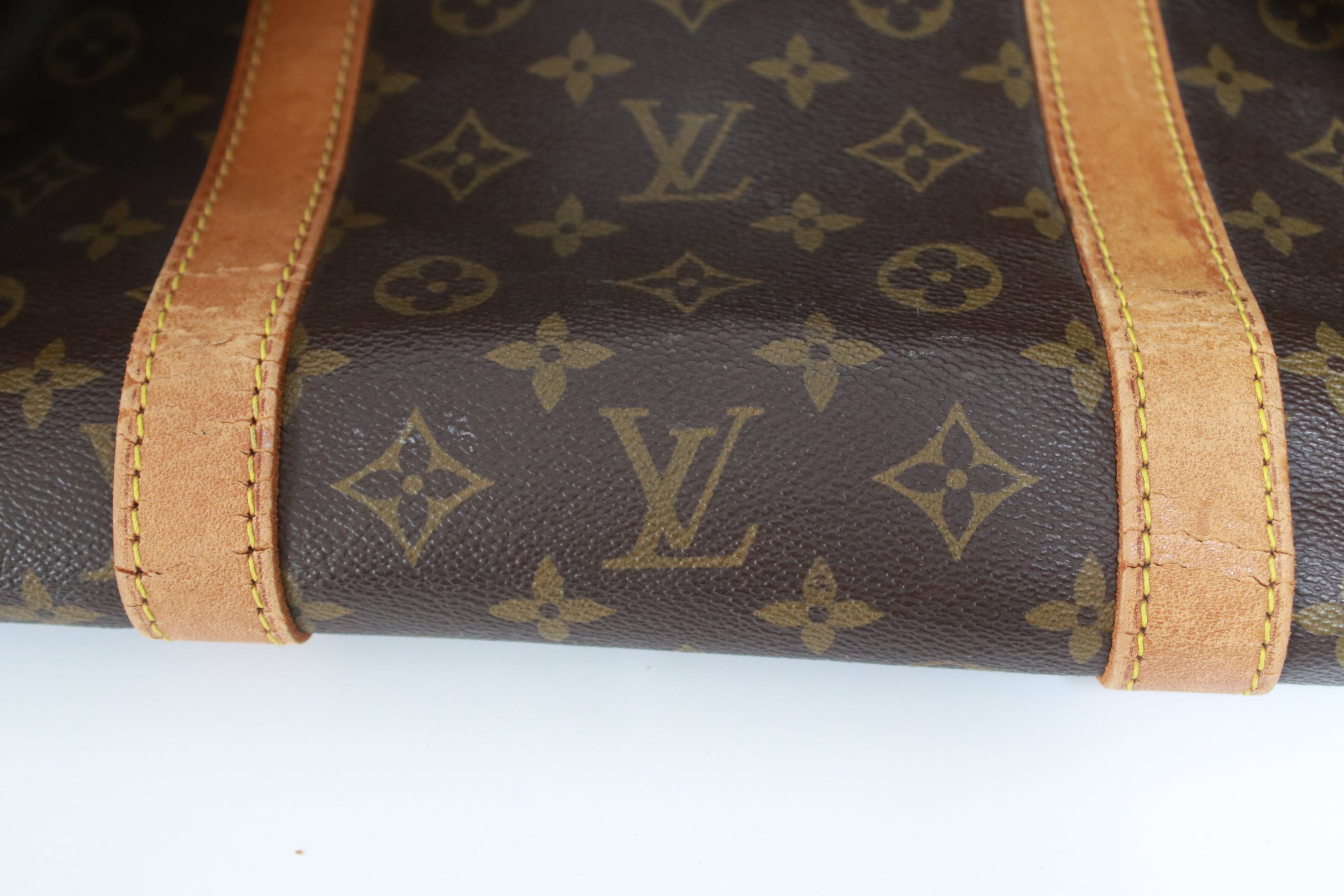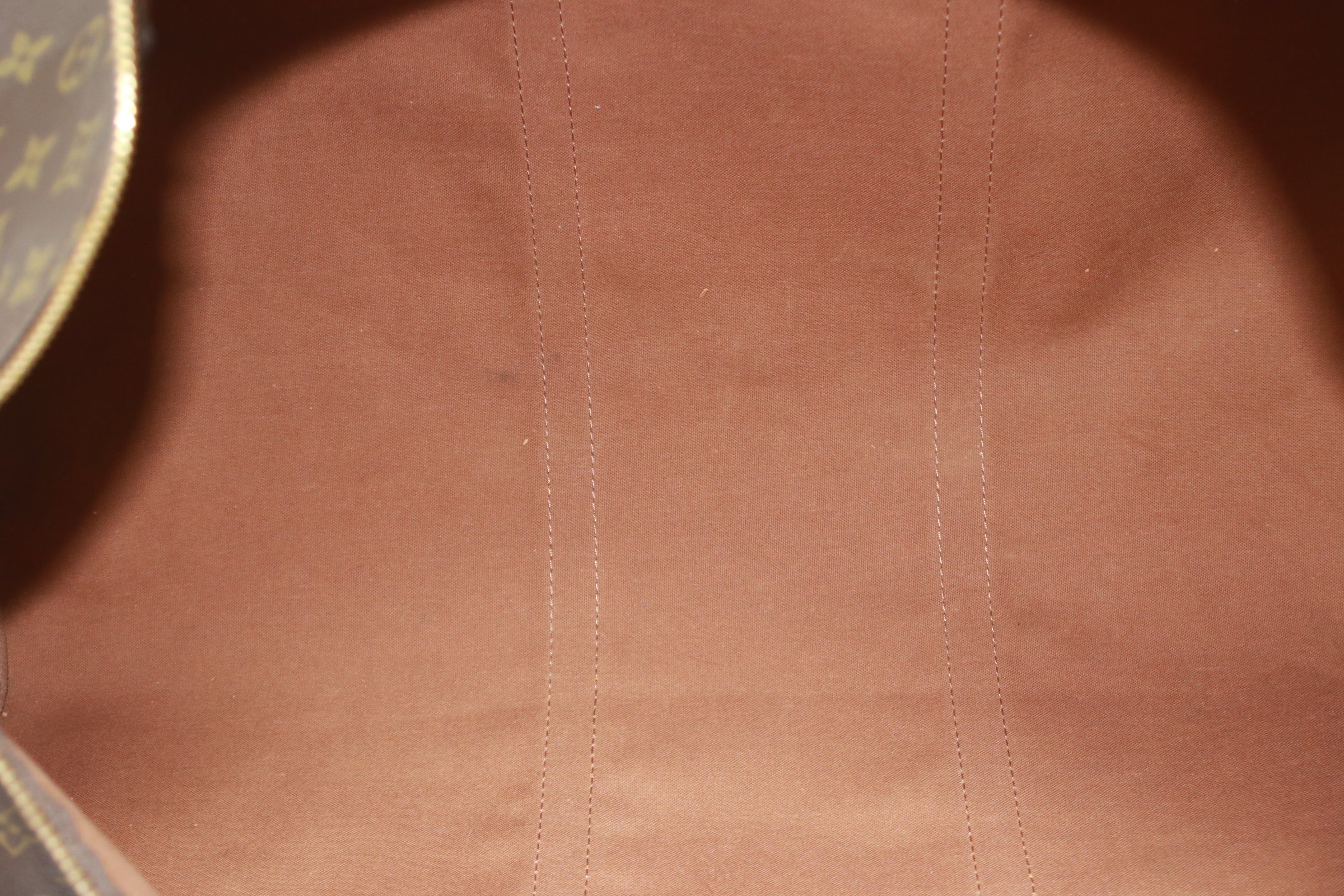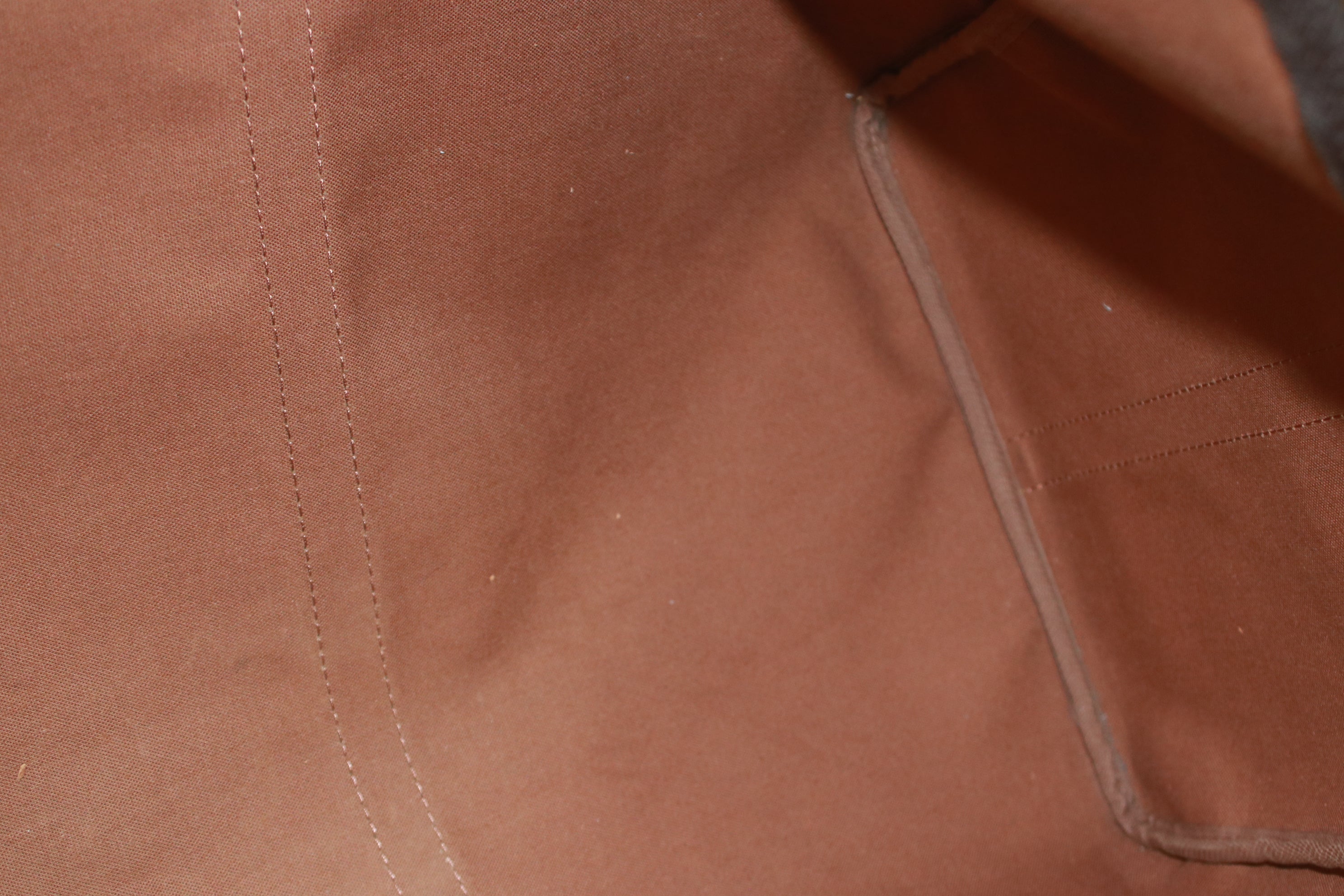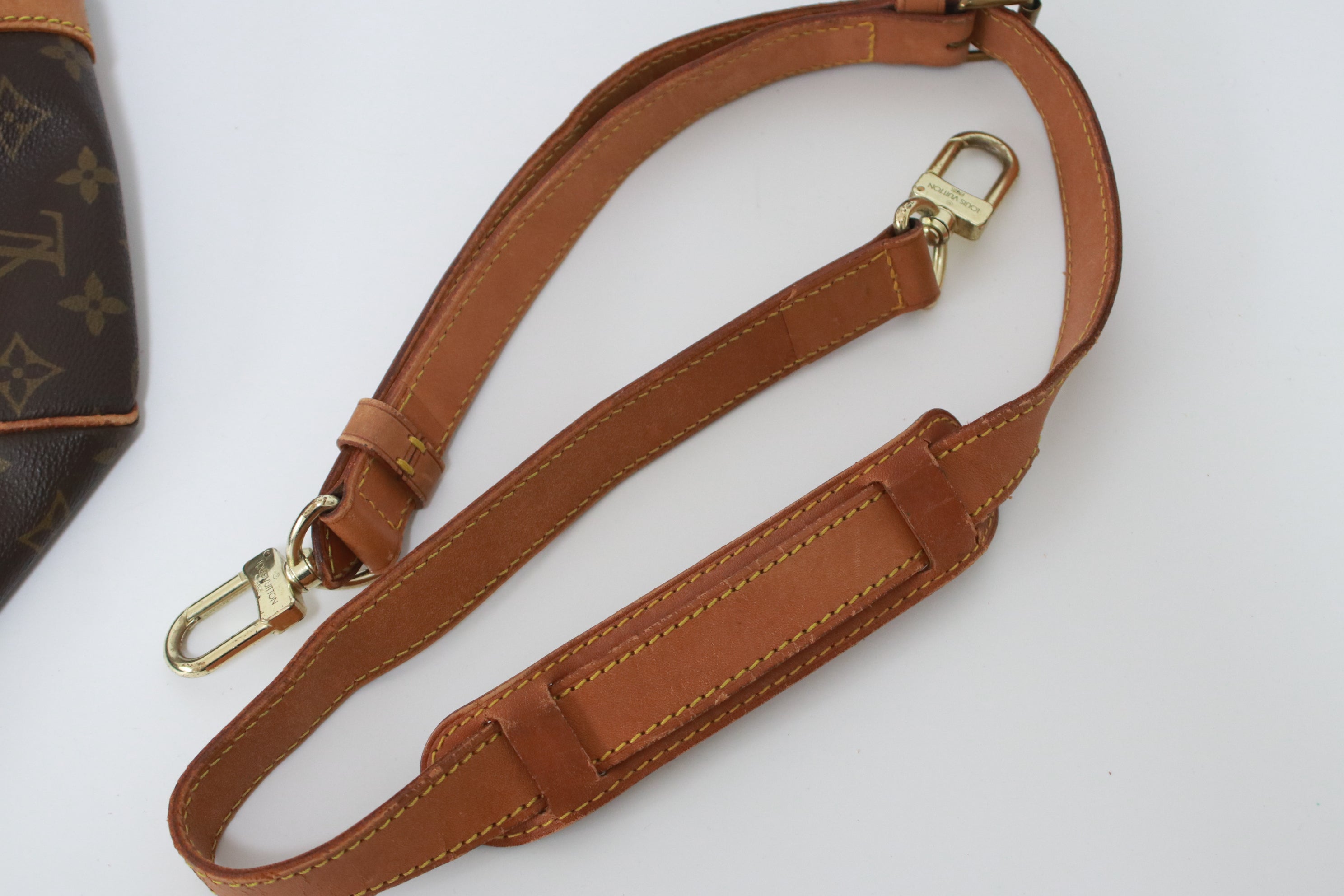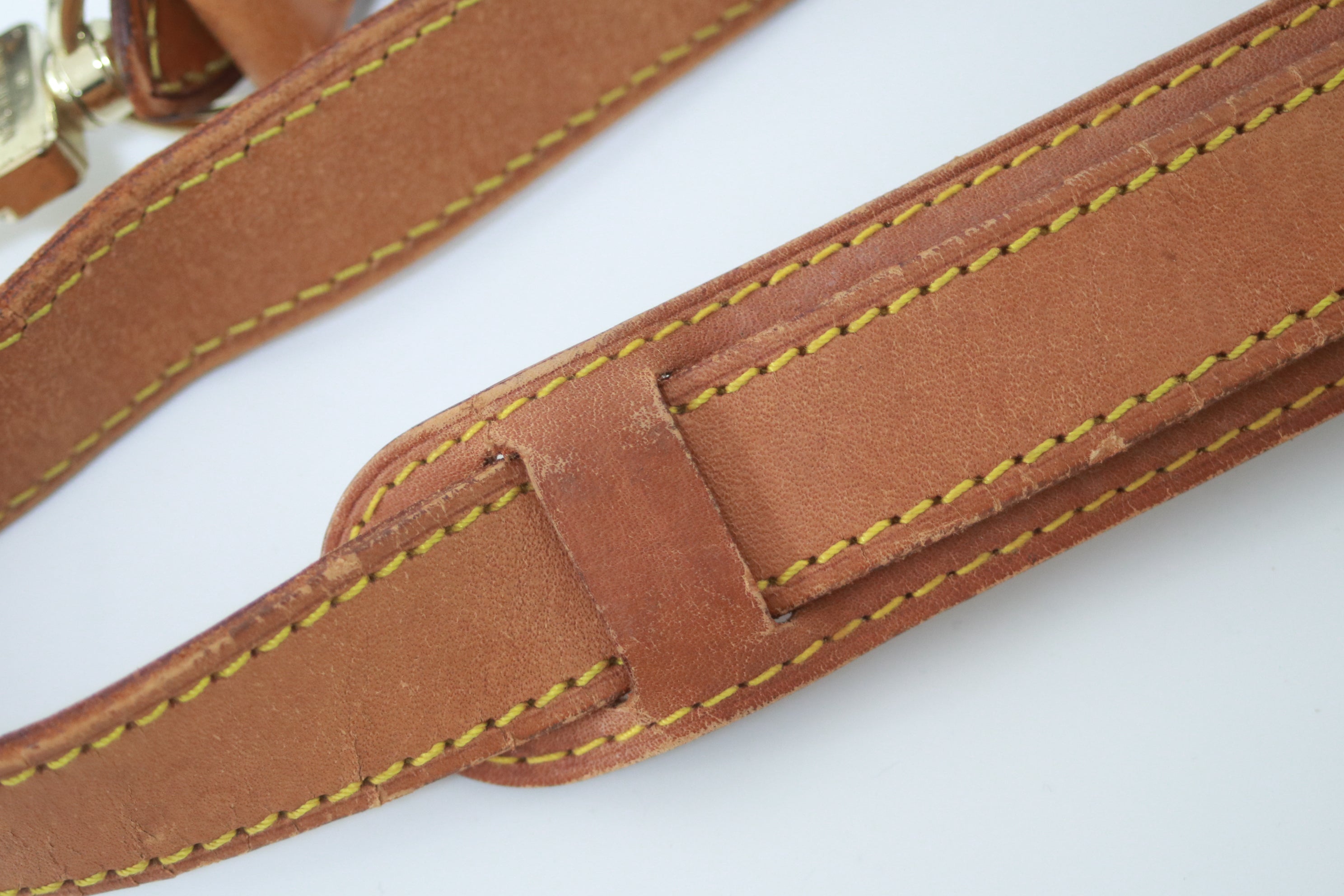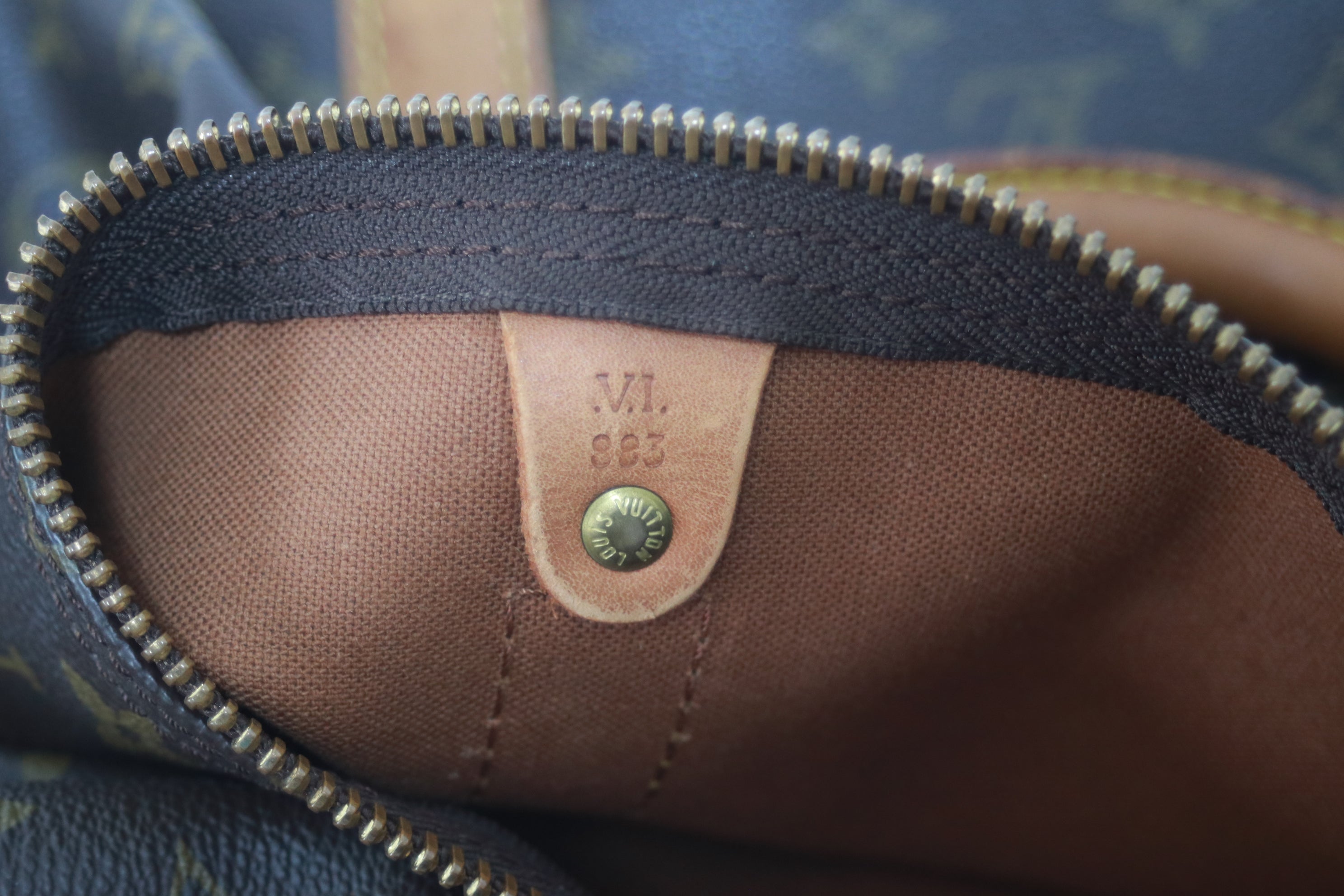 Louis Vuitton Keepall 60 Bandoulerie Used (3661)
商品貨號 (SKU):
---
Aside from our description, please refer to the pictures and check carefully.

 

Overall condition: Good condition with noticeable signs of vintage.
Canvas:

 still vibrant and no cracks

Leather/ Vachetta:

 the leather part is facing cracks, dirt, rubs and watermarks - the part is darkening as well but no major damage 

Hardware:

 Zipper is working well but tarnished 

Interior:

 Clean 

Smell:

 No unpleasant smell

Inclusion: strap and poignet 
Serial no/code:  VI883
Size approximately in cm:

 60 x 33 x 26 cm

Material/color: Monogram Canvas/Medium to Dark Patina 
Note:
It's challenging to cover all the minor defects, and the judgment of smell is subjective.

 

It will ship within 72 hours and be folded by FedEx Japan 🇯🇵.

 

🌎 Free shipping Worldwide and above $500 product has a direct signature.
Please double-check that your shipping address is identical to your Credit Card or PayPal registered address.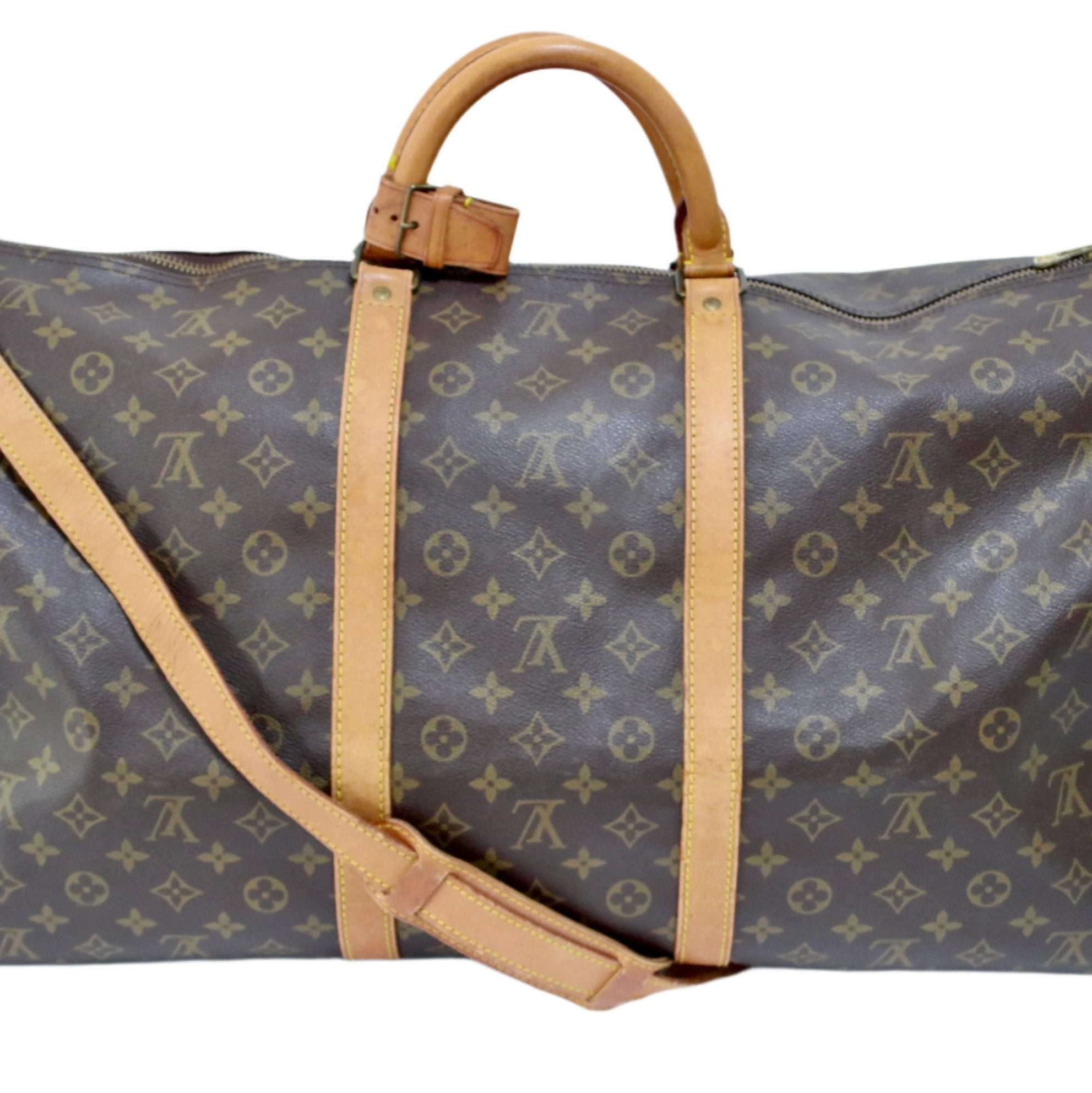 Louis Vuitton Keepall 60 Bandoulerie Used (3661)
促銷價

$490.00
原價
選擇選項